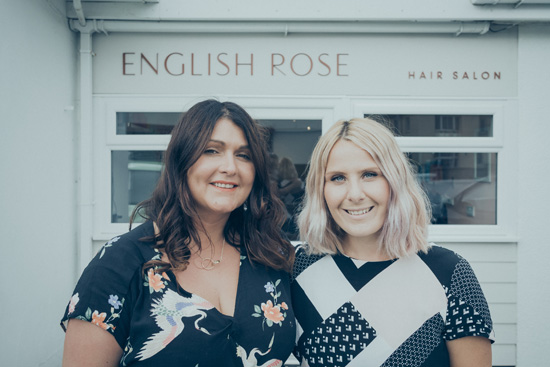 What We're About
Established by Rose and Emma in 2012, our warm and welcoming salon is a product of pure passion. English Rose is beautifully designed to make every client feel at home, while accessing a comprehensive range of styling services. Our business was built from the ground up in accordance with the requirements, reviews and recommendations of our customers. It quickly became clear that what's often missing from salon services is the personal touch – the kind of relaxing environment you can't wait to come back to.
English Rose is all about combining remarkable results with enjoyable experiences. Every customer is treated like a member of the family and we'll stop at nothing to make you look and feel fabulous. We're committed to using the industry's most advanced products and accessories, allowing us to deliver flawless results every time.
Whether looking to transform your look or simply out for a touch-up, we'd be delighted to hear from you!